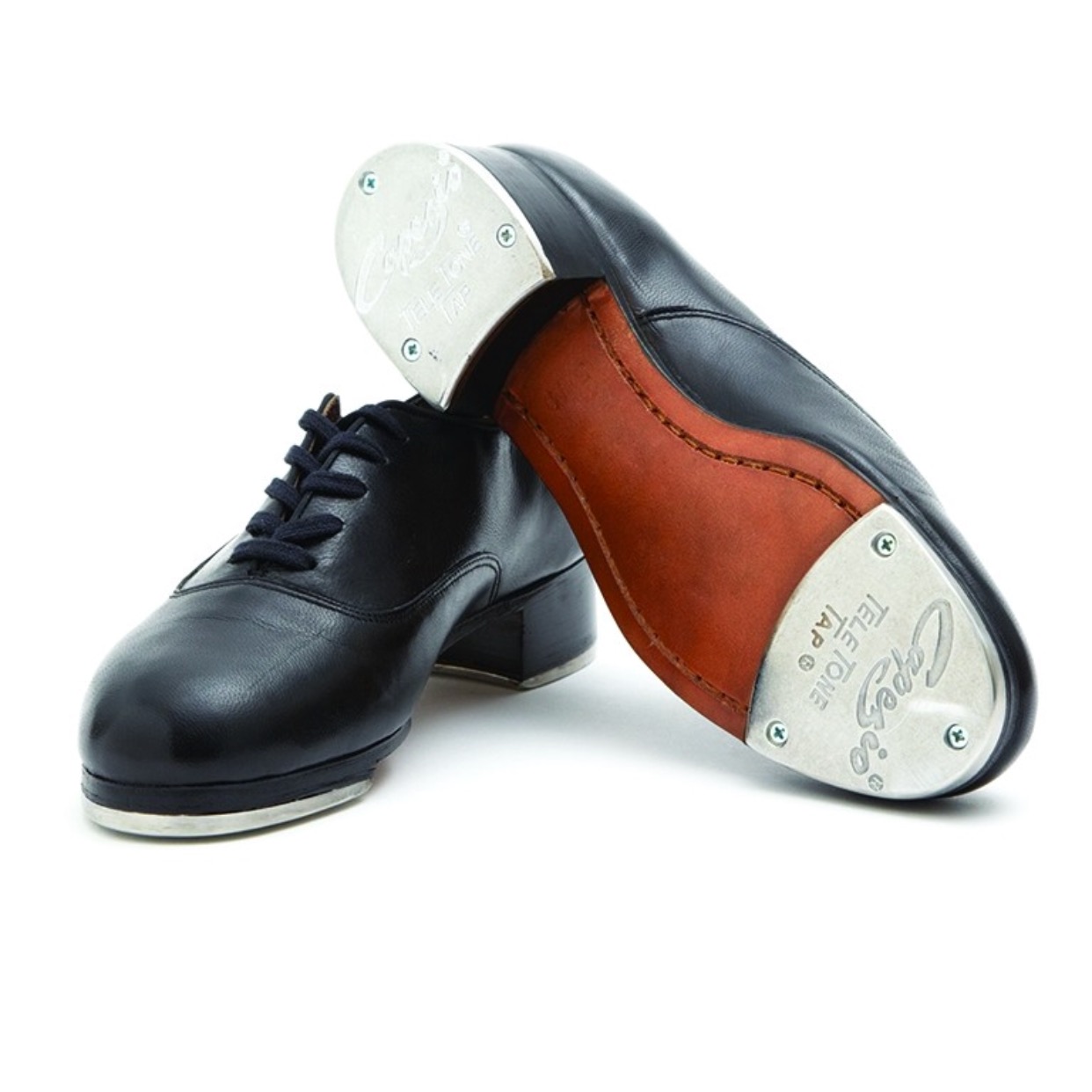 Salvatore Capezio opened his first store in New York City in 1887, located across from the old Metropolitan Opera House, Capezio made a name for himself repairing pointe shoes for the Met's dancers. He soon made the transition from cobbler to shoemaker after trying his hand at dance shoe construction. Today, Capezio is considered by many dancers to be the leading brand producing shoes for dance as well as dancewear. What began with pointe shoes has now expanded to jazz, tap, character and theatre dance, as well as a full line of legwear and accessories.  Though being a global company, Capezio has kept up its reputation of being a "family business" by involving family members in almost every aspect of the enterprise. The company's reputation for maintaining long-lasting professional relationships and producing custom orders for individuals is well known.
I remember being fitted for my first pair of Capezio K360's, it was a huge deal and they were THE SHOE to have (still one of the best shoes on the market). All of the top tap dancers at my studio had them and I remember Savion Glover talking about his being built up. I started designing my screws to be used on the K360's and other Capezio Oxford's. I mean if you're going to do something, start with the best shoes you can! Another great successful shoe is the Premiere Tap model with the Capezio TeleTone II tap plates; I have two pair myself and have always had great luck with them. However, I've heard many stories of people having problems with the single screws either coming loose or breaking off in the shoe. It's a fine balance between a good tight tap (no pun intended) and the light crisp sound of a loose tap. This is a difficult tap screw to repair being that it screws into a shaft secured within the sole of the shoe. I've found the best method for keeping these screws secure is a small dab of Loctite. Screw it into your preferred tightness and let it be.
Whether you're new to tap or an experienced hoofer, screws will always be a tap dancer's problem. Over the past 15 to 20 years, other companies have stepped up to the plate to appease the rising number of tap dancers looking for professional level shoes with custom materials, colors, built up soles and more secure tap plates. Regardless, many dancers still stick with their Capezio's, while admitting some manufacturing frustration (found with any tap shoe), that the Capezio K360 is so far ahead of the game that it is still the optimal choice for advanced and professional level tap dancers.